First Place: Boy Scouts Crew 641, Newcastle, WA
A New Kind of Rocket Contest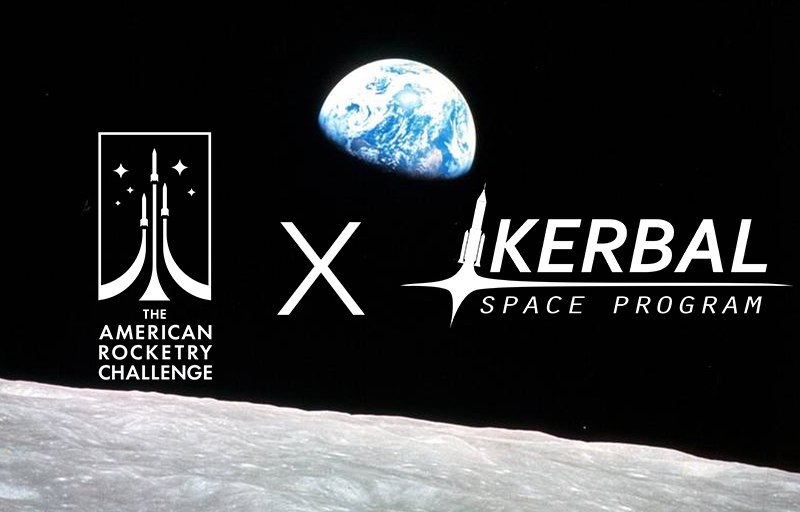 The Kerbal Rocketry Challenge puts you and your team at the helm of a new aerospace company, tasked with recreating one of our world's greatest achievements: a crewed lunar landing.  You'll receive a "fixed-price" contract to make it to the "mun" and back.
Using the game's realistic orbital physics engine, you and your team will receive free copies of Kerbal Space Program to run the most efficient (and successful, of course) mission.
Only teams registered to compete in the 2020 American Rocketry Challenge are eligible to receive a copy of the game and compete in the Kerbal Rocketry Challenge.
07.13.20

Registration Opens

Visit the Rocket Contest Portal to register and receive your copy of Kerbal Space Program.

07.19.20

Registration Closes

Your last chance to receive your FREE COPY of Kerbal Space Program and register to compete in the virtual contest!

07.27.20

Go for Launch!

LET THE GAMES BEGIN. Check your email for your copy of the game and the official contest rules. If you're an aerospace genius and compete the mission in a day, you can submit your entry in the Rocket Contest Portal.

08.09.20

Final Day for Submissions

All missions have a deadline. The Kerbal Rocketry Challenge's is August 9, so be sure to submit your entry in the Rocket Contest portal.

08.17.20

Awards Ceremony

By now you've launched to the "mun" and are eager to land on other distant planets. But first, let's find out if your team ran the most successful rocketry program.
Thanks to our 2020 American Rocketry Challenge Sponsors

Register Now to Compete in the Kerbal Rocketry Challenge!