Rocketry Webinars
Most Recent Event: Wednesday, April 7 at 8 PM Eastern
Looking to understand why the parachute deployed, but your egg still cracked? How much to adjust your launch angle when it's windy? How to properly record your test flight data and make the right changes to your design? Join legendary rocketeer and American Rocketry Challenge co-founder Trip Barber for your rocketry tips and tricks in these final weeks of qualification flights.
Watch Now!
Featuring: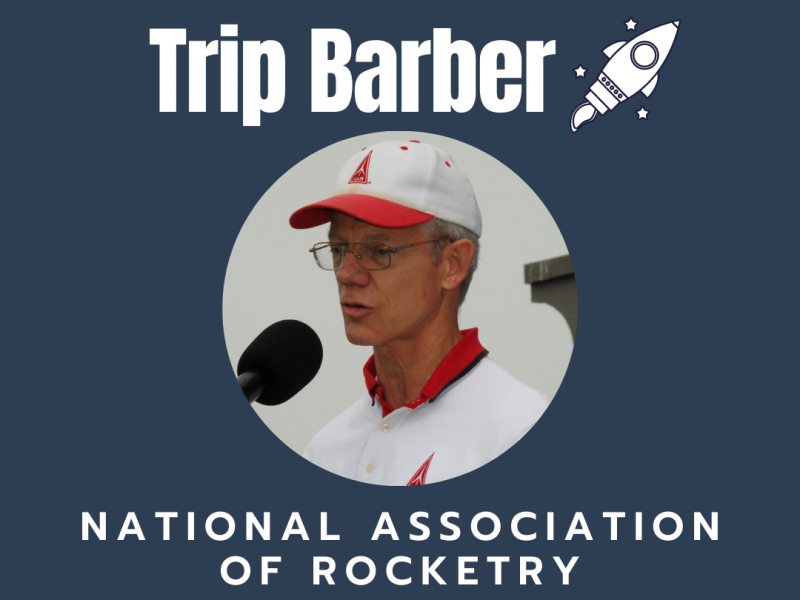 Trip Barber, American Rocketry Challenge Co-Founder and NAR American Rocketry Challenge Program Manager
Trip Barber co-founded the American Rocketry Challenge in 2002 with the aim of exciting students about rocketry and kick-start their aerospace careers; more than 80,000 students have participated in the program to date. Today, Trip serves as the National Association of Rocketry's (NAR) American Rocketry Challenge program manager and is responsible for helping recruit hundreds of NAR mentors nationwide to help the students design, build, and fly their rockets to exacting requirements. He is a former president of the NAR and spent 41 years in the U.S. Navy. He graduated from Massachusetts Institute of Technology with a degree in Aerospace Engineering.
April's webinar is brought to you by:
Rocketry Webinar Archive
Trip Barber from the NAR - April 7, 2021
March 2021 Competition Update Q&A - March 3, 2021