Presentation Competition
Present your rocket and your team's engineering excellence!
Successful launches are one thing, but can you show your work and explain how you designed your rocket? This year's expanded Presentation Competition featured teams showing off their hard work, explaining their design, and demonstrating how test flight data drove decision making!
Submissions are due by Sunday, April 7, 2024 at 11:59 PM Eastern.
In our Presentation Competition, modeled after the same rules used at the International Rocketry Challenge, your team will have to create a presentation that succinctly explains how you came to your design, how you conducted and utilized your test flight information, and what lessons your team learned in not just rocketry, but also teamwork.
$3,000 will be awarded to the winning team, as judged by a panel of National Association of Rocketry Experts! There is also a $1,500 for second place, and $500 for the best team who is competing in the American Rocketry Challenge for the first time.
Having trouble remembering all the rocket science you used to make your calculations? Head over to our Resources Page to refresh your memory. There, you'll find plenty of articles and lessons covering all aspects of rocketry to help make sure you're referencing the right formulas in your presentation!
Since your presentation requires showing test flight data, only teams that have completed at least three test flights, successful or not, are eligible to enter. These test flights can be from anytime after June 1, 2023.
All entries will be scored based on six equally-weighted categories, listed in the rules. A panel of National Association of Rocketry judges will review each entry.
Following this initial scoring, the top-ranked five teams will be invited to do a live (online) 15-minute presentation and 10-minute question & answer session to this panel of judges on the afternoon of May 4, 2024 between 2pm and 5pm EST. Your team should not enter this competition unless you can commit to have at all team members present at the final oral presentations if your team is selected.
Need some inspiration as you work on your team's presentation? Click here to see the winning 2023 presentation! (pdf)
Entries must be submitted by Sunday, April 7, 2024 at 11:59 Eastern.
Live presentations for the top 5 submissions will be held on Saturday afternoon, May 4, 2024.

Submit your entry!
2023 Presentation Competition Winners
Check out the winning entries from the 2023 Presentation Competition (click links to download the pdfs):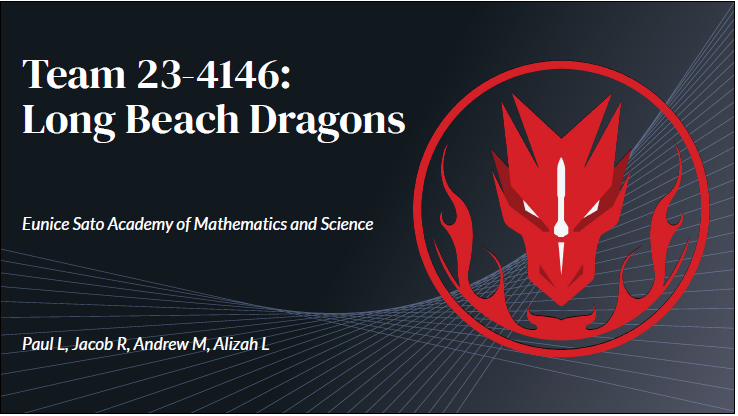 Get in Touch
Don't see the answer to your question? Want to learn more? Get in touch and someone from our team with reach out to you shortly.
Contact us